It was the company that starred in our latest report from the Scanner, where we warned of the best opportunities in the market and we already warned of the great potential that it presented. Just a few months later, Capital Financial Global, Inc. reaches bid $ 0,0003 up on two different occasions.
The good is to be expected
As you know from previous occasions, patience is paid very well in the OTC market and if not told to the shareholders of NSAV, after more than two years of waiting they saw how their shares revalued to an impressive $0.0015 from $0.0001, first, and $0.0011 later again.
At the end of the year the quotation went through a frantic session with more than 2 billion shares exchanged hands, rising to $ 0.0003. The reason for such heating was the pure speculation of the market, which opted for an imminent entry of the company into the cryptocurrency business, a fact that the CEO, Paul Norat, denied shortly afterwards. This caused the waters to calm down again. At least until January, when the action returned to live another day of heart attack that returned it to $ 0.0003.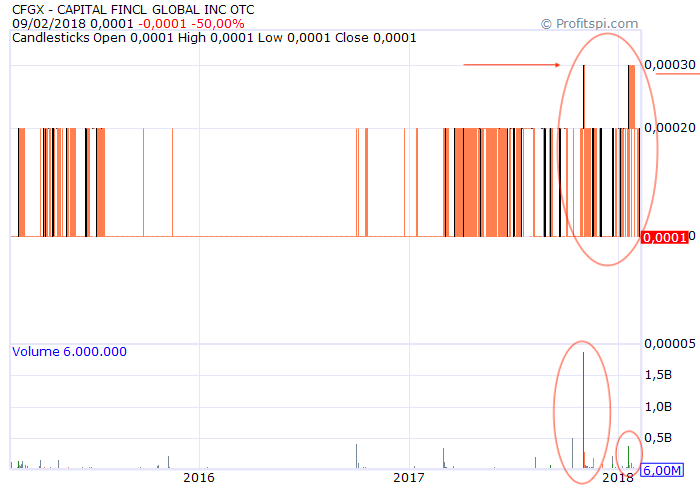 What does the future hold for CFGX?
Despite not counting (unfortunately) with Saruman's palantir, it can be seen without too much difficulty that these days of massive volume have put on the OTC map to CFGX and now there are hundreds of pending glances of any news that the CEO can throw at the most unexpected moment.
The company remains at an excellent 2B float and OS, a number that would allow a run up to $0.005-0.02 without too much difficulty. The president continues working on the LOI at the end of last year, trying to close and materialize, finally, such a deal. In addition, it entered into an agreement with the company Empresa Energía de Honduras S.A. of C.V. how can you read aquí.
The confirmation of any of these deals could take the quote to multipennies. Do not underestimate the power of these companies, in appearance, finished companies because in a jiffy can be planted in $0.03 as happened recently to ANDI. Will we live something like this with CFGX? Well, it seems that we are very close to knowing the answer.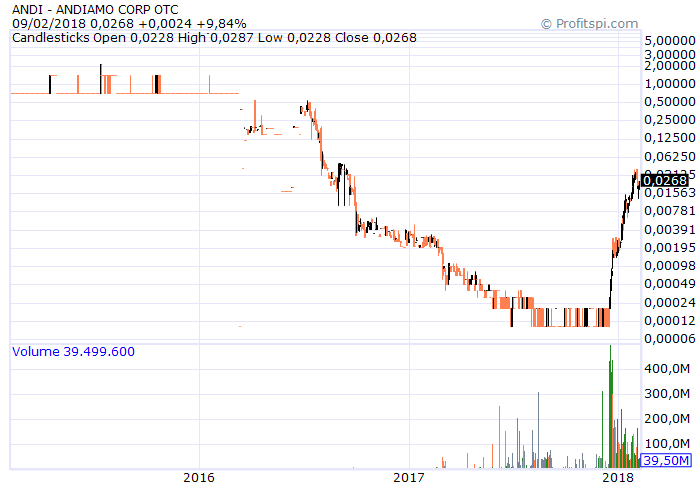 Good luck to all!